Its June! and Mochi eats...Mochi!?

Hey folks, sorry for not getting around to writing the update until now. I been pretty busy with RL to be honest, lots of my friends are now free so any free time outside of work has been dedicated to hanging out. I watched X-men recently, don't want to spoil it or anything I would give it like a 7/10. The story line is kinda of meh but CGI is surreal.
I have uploaded the new layout for June. It features Selena Gomez, I think it looks quite summery and good for June! :D It was made a few weeks ago, it was *almost* a premade but since I didn't get a chance to make a actual layout for Star Drops, this one got bumped. Hope y'all like it!
Anyways, I decided to post something different this time around, I been trying to be more adventurous with food because I tend to stick to the same old flavours... strawberry, vanilla, chocolate, etc. I went to Chinatown this weekend and found these mochi, yes, Mochi is eating mochi (is that cannibalism?)!
They were 6 bucks in total, the price wasn't too bad. I got a black sesame flavored one and a peanut flavored one. There were other flavors like your typical matcha, strawberry fillings and a few that were really weird like yellow beans and salted something.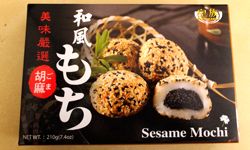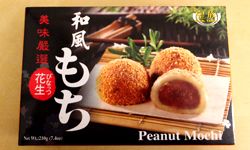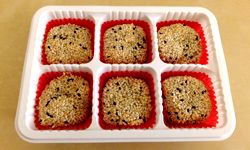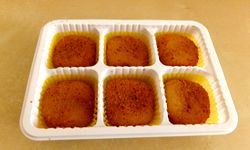 I liked the peanut one, it was really sweet but the filling was smooth, kind of like peanut butter but less buttery. The black sesame one was kind of gritty which I didn't like all that much.
Both taste very processed to be honest, its not the same as the fresh mochi you can get at some asian/japaense bakeries which are delirious. I had the plain ones but also ones filled with red bean paste, chocolate and my favorite kind which is a matcha cream paste.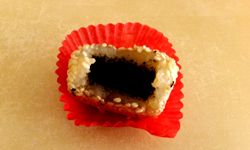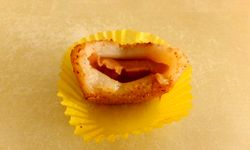 No real updates to the site other than that! Some affiliates were removed since there sites were closed! Thats it. See ya, hopefully I can bring more updates next time.
In the meantime, I am so sad about the fact that Mochimitsu is still down. *sign* As to when I'll get it back to life again is beyond me, maybe in July?
Currently
- Mochi

Comment Box 4