I just want some crispy bacon.

Hey everyone, its been a bit but I am here to give you some much needed updates. The site went down briefly for a bit the day before yesterday due to whatever the heck went on with my host. :/ I'm honestly not really in love Arvixe at all, my entire time with them have been slow response with tickets, sub-domains not going up and frequent abrupt down times. This isn't a free service so I expect a bit more, especially when some free hosting seem to be better with tickets than they are.
Anyways, aside from that whole bit. I am finally announcing the contest results. It took a while to get all the scores in, the end, we it is out of 30, collected from 6 judges! I want to give Claressa, Lucien, Maroon, Karen abd my friend Nita for particpating in the judging. I randomly selected people to be judges, wanted some variation in skill/style.
The Results are as follows:
Shyre (First Place) recieved 28/30
Rach recieved 18/30
Jo (Third Place) received 21.5/30
Crystal received 19.5/30
Lien (Second Place) received 23/30
Everyone made a great effort! Thanks so much for participating. A email will be sent out to everyone ASAP :)
I am working a few premades and a few premade anime designs! I haven't been happy with any of it so there isn't a update for the site unforunately. I still have one more final to go before this semester is over, once that is done, I hope I can make some solid efforts on updates over the holiday break.
Finally, before I go, I'll share a little woe of mine. I recently for a toaster oven that I been making small baked goods and food in. But everytime I tried to cook anything well done, including my bacon, my fire alarms goes off. My fire alarm has ringed at least 3 times this week, my neighbour asked if I was just a bad cook and I told him sadly I just like crispy bacon, hahaha.
I solved it by cooking with the windows open but its darn cold when that happens, guess you can't always win.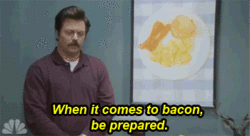 Currently ♥
- Mochi

Comment Box 3