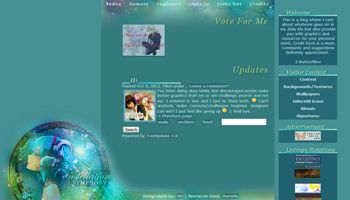 Title: Mystic Dreams
Category: Blog/Collective
Staff: Pim
Warnings: None
Ratings:

Quick Summary: Mystic Dream is a budding graphic site run by Pim! The site has just opened and could use some improvements but there is clear efforts made! It offers a small selection of graphics like Wallpapers, Icons, Signatures and etc. A highlight of this graphic site is it does have a solid amount of content going despite being quite new. Some of the icons are quite nice!
**Has Since Been Closed**
read more...